Offering both permanent and respite rooms and located at 7 Railway Tce Old Reynella, Reynella Lodge sets new standards in residential care. It's a home in which anyone would feel proud to live. The environment is modern, light and airy, but its appeal goes well beyond just a beautiful space.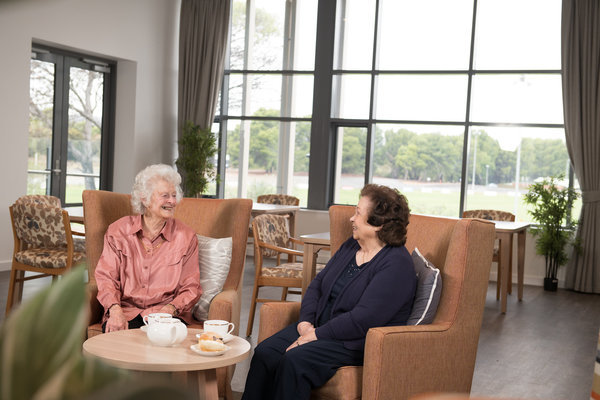 The highest standard of care
Most people can immediately see that Reynella Lodge is no ordinary Residential Aged Care home. What is less obvious though, is that the standard of care is as good as the environment.
With generous staffing ratios, the best technology in the Southern Hemisphere and a team passionate about enabling the highest quality of life, the care people receive at Reynella Lodge is second to none. Every person has the right to this standard of care. And at Reynella Lodge, it is a given.
More than just a beautiful environment
On first impression, what surprises most about the new wing at Reynella Lodge is that it doesn't feel like a traditional nursing home. Instead, it does feel like a beautiful home. Each room includes its own ensuite, timber finishes and beautiful artwork. Communal areas feature clean, light-filled spaces with views of the adjacent reserve. All this has been intentionally designed to provide a home that anyone would enjoy living in. But initial impressions are only the beginning.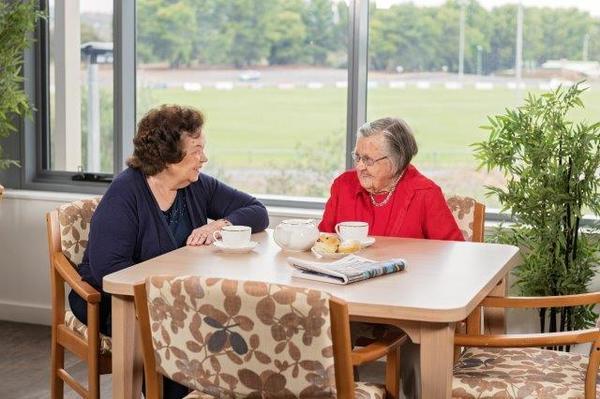 Community brings a sense of purpose
Here, people live in 'mini-communities' of around 15 people. Each mini-community has a dedicated communal kitchen, dining, lounge and activity area. And it's in this space where a dedicated support team work to make life as rich and meaningful as possible.
Everyone is encouraged to take-on varying roles within the mini-community as they choose, creating a sense of purpose for each day. And of course, each mini-community is part of the much larger community of Reynella Lodge.
The feeling of home comes with a Southern Hemisphere first
To really capture that feeling of home, clinical-looking call bells had to go. Instead, we created "Call Assist", the Southern Hemisphere's first truly mobile call system. Call Assist replaces traditional call bells with a simple wearable device a bit like a Fitbit. With this, people can call for support anywhere within Reynella Lodge and staff will be alerted to their exact location via a smart phone. It provides a much greater sense of security and encourages people to get out and about.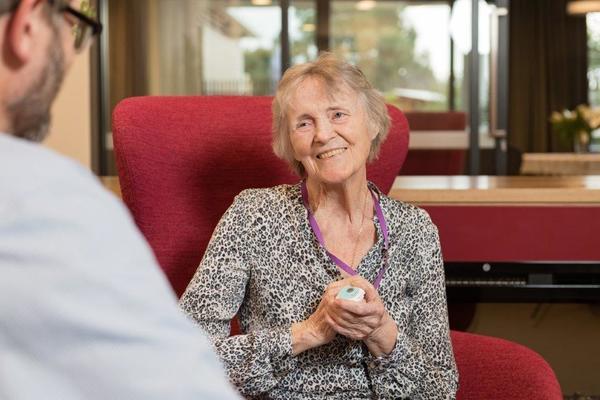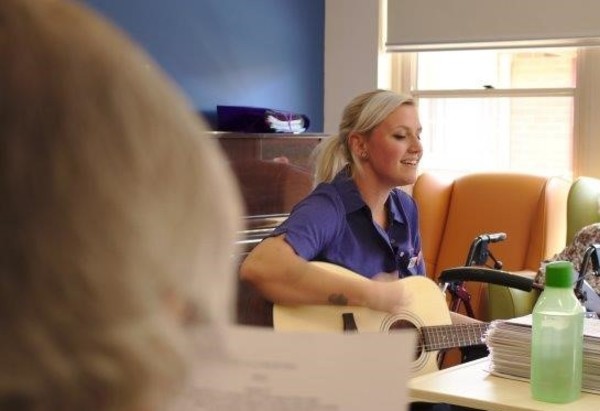 Activities that keep things interesting
Each 'mini-community' has its own dedicated support teams, so people get to really know each other. Our teams are passionate about making life as rich and meaningful as possible. So whether someone wants to read the paper, take an outing, learn a new hobby, care for animals or just entertain family or friends, we encourage them to ask and our team will help make it happen.