Life Care's Directors have diverse backgrounds, bringing a broad range of skills and knowledge to the organisation. Life Care is served by the combined experience, expertise and commitment of its Board of Directors with sound governance and strategic planning a major focus and commitment of the Life Care Board.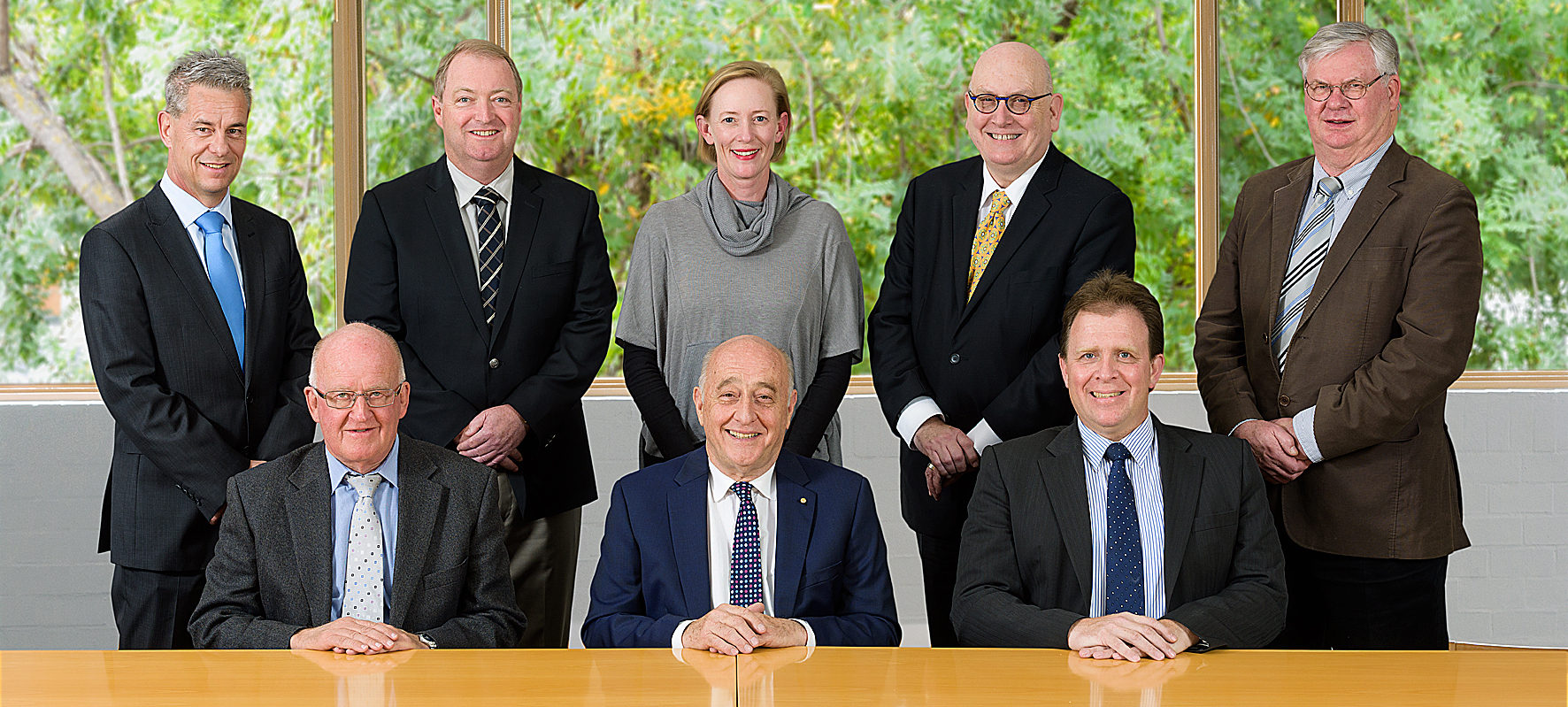 Mr John Stock OAM
Board Chair
John was coopted to the Life Care Board in May 2008 and has been the Chair since May 2009. John is committed to the ongoing development of the Board and of the organisation through leadership, engagement, innovation and excellence.
He has an extensive background in human resource management and strategic development and is currently working as a business development consultant in the private and not-for-profit sectors.
John has tertiary training in psychology, social work, and elements of business management through the University of Adelaide, and in leadership through the University of New South Wales.
Mr Alan Young
Deputy Chair
Alan was appointed onto the Board in November 2008. Alan brings extensive experience in human resource management, training and development, accountability and strategic planning, which provides him with the background and expertise to assist Life Care with the further development of its staff now and into the future. Until recently employed by a company committed to servicing the aged of our community, who live independently, by providing day and holiday tours. This gives him insight into the needs of the wide range of people Life Care seeks to serve. Currently involved in a number of volunteer roles with a focus on intergenerational activities and community living.
Mr Allen Candy
Chief Executive Officer
Allen joined Life Care in 2010 having previously served as Deputy Chief Executive Officer of Masonic Homes. Allen is a chartered accountant and holds an MBA (Deakin University); he has senior management experience across a number of industries.
Allen is leading the executive team to deliver exciting initiatives to ensure Life Care is among the most innovative providers of quality services to the ageing over the next decade and beyond.
Mr Greg May
Greg was appointed to the Life Care Board in November 2013. Greg was a long term partner with the Adelaide partnership of law firm Minter Ellison. He became a partner in July 1992 and held various roles within the firm including Chairman, Chief Operating Partner and General Counsel. Greg left the Minter Ellison partnership in 2013, and is currently the Legal Profession Conduct Commissioner. In that role, he and his office now handle complaints against, and investigations into suspected "misconduct" by lawyers in South Australia.
Mr Graeme Murley
Graeme was appointed onto the Life Care Board in June 2007. He is a Certified Practicing Accountant (retd.), a graduate of the AICD (GAICD) and a member of the Governance Institute of Australia. He has held roles of Business Director, positions in policy development with the Commonwealth Public Service and worked in an accounting practice.
Graeme is currently on the Board of Churches of Christ in SA/NT Inc., the Board Finance Committee of Tabor Adelaide, the Churches of Christ Mutual Fund Committee, and the Council of Woodcroft College Inc.
Ms Jo Podoliak
Jo was appointed onto the Life Care Board in November 2013 and has extensive Australian business experience in a range of industries including services, consumer goods, government and investment facilitation. Working strategically in large and small businesses, and in both the public and private sectors, Jo is a Board Director with over 15 years' experience and holds a Bachelor of Administration Honours degree.
Mr David Schwab
Finance & Audit Committee Chair
David joined the Life Care Board in September 2011. He is Chief Financial Officer for the Scott Group of Private Companies that is a leading industry player in the transport, logistics and fuel distribution sectors. David has over 13 years' experience directly within the accounting profession mainly in the areas of insolvency and tax accounting, and 15 years within the financial services sector. This includes funding and supporting Not for Profit and privately owned Retirement Village and Aged Care operators and developers. A Fellow of the Institute of Chartered Accountants, David benefits from extensive analytical, strategic planning, banking and finance, risk management and commercial skills and experiences.
Dr Keith Evans
Keith Evans joined the Life Care Board in 2015. Professor Keith Evans has qualifications in Psychiatric and General Nursing, Public Sector Management and Psychology. He has over 25 years' experience in senior leadership roles within the public sector in Australia and New Zealand in the fields of health policy, development and implementation. Keith is a leading national and international advisor on public policy. Keith currently holds a Professorial post within the School of Population Health at the University of Adelaide and is Director of the Australian Centre for Evidence Based Primary Health Care (Community Care Node). He is Chair of Summit Health (Adelaide Hills Division of General Practice), a Member of the Board of Carers SA and a Member of the Australian Institute of Company Directors. Keith is General Manager, Health Centre of Excellence and Group Advisor Public Policy with the Silver Chain Group.