Winner of the 2018 Asia Pacific Eldercare Innovation Award for Best Silver Architecture in Construction, Gaynes Park Manor is located at 251 Payneham Rd, Joslin, SA. Offering both permanent and respite rooms, it represents the pinnacle of Residential Care.
The Pinnacle of Care
Most people can immediately see that Gaynes Park Manor is no ordinary Residential Aged Care home. What may be less obvious is that the standard of care provided matches the quality of the environment.
With generous nursing and carer ratios, the best technology in the Southern Hemisphere and a team passionate about enabling the highest quality of life, the care people receive at Gaynes Park Manor is second to none. Every person has the right to this standard of care. And at Gaynes Park Manor it is a given.
More than just a beautiful environment
On first impression, Gaynes Park Manor feels like a new boutique hotel. Designed by internationally renowned architects Marchese Partners, it has a sense of tranquility and warm welcome. Its rooms would look at home on any luxury hotel website. We're very glad to say, though, that there's more to the story than what's on the surface.

——————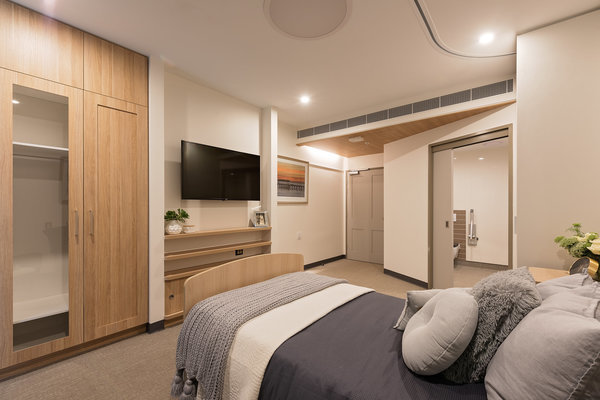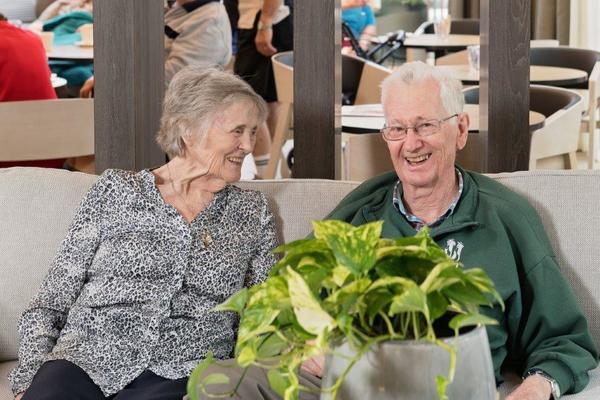 Experience meaning through community
Here, people live in small 'communities' of around eight people. Each community is centred around a dedicated communal kitchen, dining, lounge and activity area with each person's room placed around this space. And it's in this space where the dedicated support team work to make life as rich and meaningful as possible.
—————
A Southern Hemisphere first
What you won't see at Gaynes Park Manor is 'nurse call bells' on the wall and fall mats on the floor. Instead, we have created "Call Assist", the Southern Hemisphere's first truly mobile call system. To make it feel more like a beautiful apartment and nothing like a hospital, Call Assist replaces call bells and mats with a simple wearable device a little like a Fitbit. With this, people can call for support and staff will know exactly where they are, anywhere within Gaynes Park Manor.
————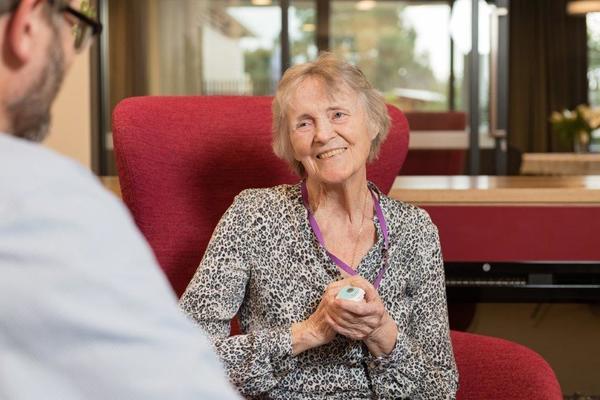 Engagement and activities
Our support teams are passionate about making life as rich and meaningful as possible for everyone and particularly for people living with dementia. So whether someone wants to read the paper, bake a cake, learn a new hobby, care for animals or just entertain family or friends, the team is there to help make it happen.

——————
A beautiful space for family and friends
The Manor Cafe, situated just inside Gaynes Park Manor, is a beautiful space for residents to join family and friends for coffee and cake or a light meal. With a stunning water feature, comfortable couches and great service, it's the ideal place to create some great memories and enjoyable times.
——————